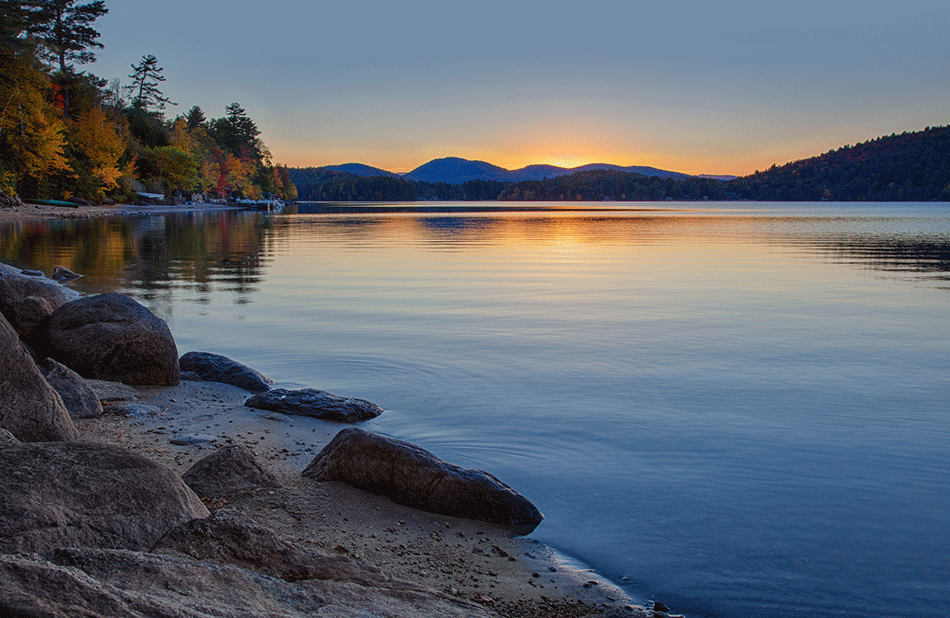 Can't stand the heat? Escape to somewhere cooler! The beaches and pools are nice, but when temperatures get into the 90's, cool mountain air can be a welcome change. Whether you're outdoorsy or just want a change of scenery, Breckenridge, the Adirondacks, and Vancouver have a lot of offer during the summer. If you're tired of the heat this August, consider taking a trip to one of these cool-weather locales.
Breckenridge, Colorado
Average highs are around 70, and there is little to no humidity in this sunny town in the Rockies. This is perfect weather for hiking by alpine lakes, biking through the mountains, whitewater rafting on the Colorado river, and boating. You can even pan for gold on a tour of the town's 150 year-old mine.
Breckenridge is also an arts center during the summer. Artists congregate for the "Breckcreate" arts festival. They offer creative workshops and sell their work, and Breckenridge Backstage Theatre has nightly shows.
The Adirondacks, New York
The Adirondacks in Upstate New York is one of the largest protected areas in America. There are over 2,000 miles of hiking and biking trails, 1,200 miles of rivers, and more than 3,000 bodies of water. This includes Lake Placid which is a popular vacation destination. Temperatures in the surrounding area rarely get above 80 degrees.
Lake Placid hosted the Olympic games in 1932 and 1980, and you can visit the Olympic village's many attractions. If you're adventurous, you can go down the bobsled trail on wheels during the summer or stand on top of the 120 meter ski jump. There is also kayaking on the lake, fishing, and award-winning golf courses in the area.
Vancouver, Canada
Vancouver is sunny and dry in August, and temperatures are usually in the low 70s. There is heavy rainfall during the rest of the year, so everything is very green during the summer, offering a nice change of scenery for Californians. If you're outdoorsy, there are beaches, biking trails along the water, the VanDusen Botanical Garden, and nearby mountains for hikers. In addition to natural beauty, Vancouver also offers a vibrant city with attractions like the H.R. Macmillan Space Center, the Vancouver Aquarium, an annual outdoor Shakespeare festival, nightlife, and lots of fresh seafood.